Dental Work in Turkey: A Comprehensive Guide to Affordable and Quality Treatment Abroad
If you are looking for dental work in Turkey by the best dentists available in 2023, contact us directly via WhatsApp. We will be happy to provide you with all the necessary information. 
Are you looking for affordable dental treatments that won't break the bank? If so, you might want to consider dental work in Turkey. Turkey has seen an increase in dental tourism in recent times, attributed to quality treatment, state-of-the-art technology, and competitive prices.
In this article, we'll take a comprehensive look at dental work in Turkey. From the benefits and costs to the procedures and clinics, we'll cover everything you need to know before embarking on your dental journey abroad. So, let's get started!
What is Dental Tourism and Why Turkey?
Dental tourism involves travelling to other countries to access dental care. The cost of dental treatments in countries with advanced healthcare systems, such as the USA, Canada, and the UK, can be expensive, making saving money a primary motivation.
Turkey has seen an increase in dental tourism in recent years due to its quality of service, experienced dentists, modern clinics and cost-effectiveness. Dental work in Turkey is comparatively cheaper than that of the USA and other developed countries, making it an appealing choice for cost-conscious individuals seeking quality care.
Benefits of Dental Work in Turkey
In addition to lower costs, there are numerous advantages to having dental work done in Turkey. The following are some of the key advantages:
Quality Of Dental Work in Turkey
Turkey has a well-developed dental industry that offers high-quality treatments. Dental clinics in the country are updated with the latest technology, and their dentists receive professional training to stay informed about current trends and techniques.
Turkey has dental practitioners with extensive experience, having been trained in some of the foremost dental institutions in Europe and the United States. Turkish dentists have considerable experience and are well-regarded for their knowledgeable in the field and provide excellent medical treatment for international patients.
Foreign patients who require dental surgery, dental crowns or other treatments can save money by traveling to Turkey, as the cost of dental work is significantly lower.
Dental clinics in Turkey are updated with modern technology. These establishments adhere to international standards for safety and hygiene, and many of them have been granted accreditation from foreign bodies.
Dental services in Turkey are typically less expensive compared to other countries like the USA, Canada, and the UK. Patients can experience considerable savings of up to 70% by visiting Turkish dentists.
Turkey is not only a great destination for dental work but also a great holiday destination. The country has a rich history and culture, beautiful beaches, and stunning landscapes, making it an ideal place to combine dental treatment with a relaxing vacation.
Popular Dental Procedures in Turkey
Turkey offers a wide range of dental procedures, from basic treatments like fillings and cleaning to complex procedures like dental implants and cosmetic dentistry. Here are some of the most popular dental procedures in Turkey:
Dental implants are a popular procedure in Turkey. Dental clinics in the country provide implants made of titanium and zirconium, with benefits such as durability, long life, and compatibility with the body.
You can check our article about the cost of dental implant in turkey for more details.
Dental veneers are another popular procedure in Turkey. They are used to improve the appearance of teeth that are discolored, chipped, or misshapen. Turkey's dental clinics offer high-quality porcelain veneers that look and feel natural.
Teeth whitening can be completed in a single session and is a relatively straightforward process. Turkish dental clinics provide multiple teeth whitening treatments, like laser teeth whitening, which can lighten a person's teeth by several shades in a short amount of time.
Orthodontics is a field of dentistry that focuses on correcting misaligned teeth and jaws. Turkey's dental clinics offer a range of orthodontic treatments, including traditional metal braces, ceramic braces, and clear aligners like Invisalign.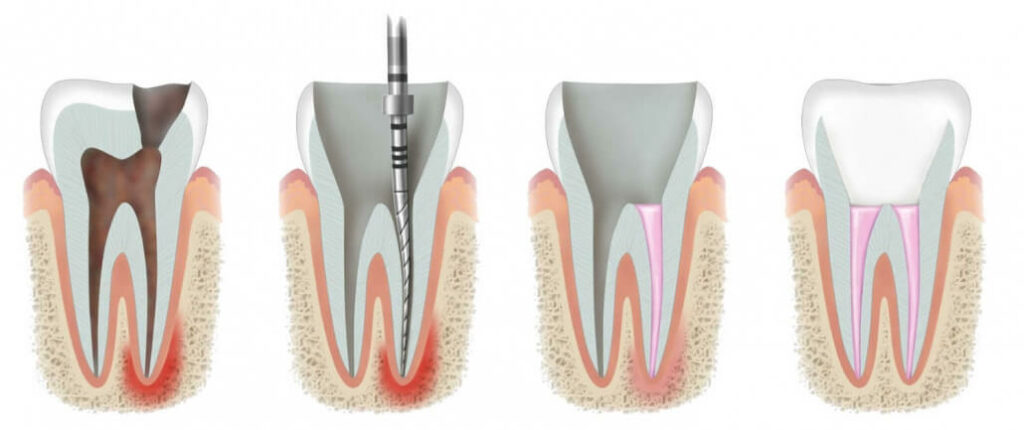 Root canal treatment is a procedure used to treat infected or damaged teeth. Turkey's dental clinics offer high-quality root canal treatments that are performed by experienced dentists using the latest technology.
Choosing a Dental Clinic in Turkey
We have a full article about the best dental clinics in turkey, that include how to choose the right dental clinic in turkey, you can check it if you want more details.
Choosing the right dental clinic is important for getting quality treatment at an affordable price. Here are some factors to consider when choosing a dental clinic in Turkey:
Make sure to choose a dental clinic with a good reputation. Look for reviews and testimonials from previous patients to get an idea of the clinic's quality of service.
Experience and Qualifications of the Dentists
Make sure that the dental clinic you choose has experienced and qualified dentists who are trained in the latest techniques and technologies.
Quality of the Facilities
Choose a dental clinic that has modern and well-equipped facilities that meet international standards for hygiene and safety.
Researching patient reviews and testimonials can provide insight on the services and treatments offered at a dental clinic.
Choose a dental clinic that follows international standards for hygiene and safety. Make sure that the clinic uses sterilized equipment and follows strict protocols for infection control.
When choosing a dental clinic, the cost should be one of the factors considered along with other factors. Search for a clinic that provides quality treatment at a reasonable cost.
Cost of Dental Work in Turkey
Dental work in Turkey may be more affordable than those in countries with higher development standards, like the US, Canada, and the UK. This is a list of the prices of dental treatments in Turkey.
Dental implants typically cost between $300 and $1,000.
Dental Veneers: $160 – $300
Teeth Whitening: $150 – $300
Orthodontics: $1,500 – $3,000
Root Canal Treatment: $80 – $150
Dental treatment costs can vary depending on the type of procedure, its complexity, and the clinic you select.
Istanbul is a destination for new teeth in Europe, offering cheaper prices than the UK and US for various treatments, including tooth whitening, implants and crowns.
Medical tourists usually select packages that include ground transportation, accommodations, post-op care, medication, and sometimes warranty for the dental treatment. Taking a tour in addition to treatment can lead to considerable savings.
When you take into account the cost of travel, food, and transportation, travelling to Turkey can be a budget friendly option. For instance, an additional package of room and board that may include tours might set one person numbers around $5,500. This can be seen as a beneficial option considering that it combines your travel with a luxury experience.
The average full set of veneers in the United States is priced at around $20,000, while the same procedure in Turkey costs approximately $3,000. Including a luxury vacation, the total price for the procedure and travel would be approximately $8,500 – which is nearly half of the U.S. price.
| | | |
| --- | --- | --- |
| Procedure | Average Cost in USA | Average Cost in Turkey |
| Teeth Whitening | $500 | $250 |
| Extractions | $100 – $200 per tooth | $50 per tooth |
| Veneers | $800 – 2,000 per tooth | $100 – 200 per tooth |
| Teeth Cleanings | $100 – $200 | $50 – $70 |
| Crowns | $1,200 – $1,500 per crown | $120 – $280 per crown |
| Root Canal | $800 – $1000 per tooth | $100 per tooth |
| Fillings | $100 – $250 | $50 – $80 |
| Bonding | $300 – $600 per tooth | $80 – $120 |
| Braces | $5,000 – $6,000 | $700 – $2,000 |
The prices listed here are for illustration only. To get personalized pricing and quotes from top clinics, please complete the form below.
What is the quality of dental work in Turkey?
Dental work in Turkey can be more cost-effective than in other locations, but "cheap" may sound negatively, but it's doesn't ring true for dental work in turkey. On average, dental services in Turkey can offer savings of up to 70% compared to other countries. This covers expenses including hotel accommodation, transportation and any potential tourist costs.
Dental work in Turkey is a high standard due to the rigorous requirements for dentists, including a minimum of five years' experience. These professionals may further their studies at universities such as Marmara University in Istanbul, which holds international accreditation.
This training and expertise provides assurance of quality dental services. 
What factors might contribute to the lower prices of dental care in Turkey?
Dental work in turkey is often more affordable than in other countries such as the United Kingdom or the United States, supported by government policies to attract medical tourism. The Turkish health tourism sector brings in around 1 billion dollars every year, and estimates from TOBB range between 2.5 and 3 billion dollars, accounting for unreported revenues too.
Another advantage is the beneficial exchange rate, with the Turkish lira being lower in comparison to the Pound, Euro, and US Dollar. The current approximate currency conversion rates are 1 Pound to 23 TRY, 1 Euro to 20 TRY, and 1 US Dollar to 19 TRY. Patients from the United Kingdom, USA and Europe may achieve cost savings when undergoing the same treatment due to these favorable rates.
It is generally considered that lower cost implies inferior quality. However, dentists in Turkey utilize the same techniques and materials as those used by their counterparts in the US and Europe when performing veneers. Furthermore, operations in Turkey are cheaper than those conducted in the UK and USA when accounting for both laboratory costs and dentist fees.
Why Choose Dental Work in Turkey?
There are many reasons to choose dental work in Turkey. Below are some of the advantages:
Dental Surgeons (Specialists)
Master Of Dent maintains a high degree of quality in their treatments. Dental technicians and general dentists are not qualified to carry out complex dental surgeries. Bone grafting, smile makeover, and sinus lifting are surgical procedures that demand extra proficiency and expertise.
Our dental treatments are provided by qualified specialists with specialized experience in each role. Personnel is carefully selected for their expertise. Their skills and expertise are highly valued. The talent of our staff contributes to the successful treatment of our patients.
Affordability Of Dental Work In Turkey
Dental work in Turkey are typically more affordable than those available in countries like the United States, Canada, and the United Kingdom. Opting for a dental clinic in Turkey can offer up to 70% savings on treatment costs.
Turkey's dental clinics offer high-quality service and treatments that are performed by experienced dentists using the latest technology and materials.
In Turkey, dental appointments can be booked without the need for extended waiting periods that may be commonly found in other countries. Appointments are typically available within a few days.
Turkey has an interesting culture and history, and it is a visually appealing country. You can combine your dental care with a vacation, enabling you to enjoy a unique trip while receiving quality, cost-effective treatment.
Dental work in Turkey offers high-quality service, experienced dentists, and affordable prices. Turkey's dental clinics offer treatments such as orthodontics, root canal treatment, and cosmetic dentistry, which are suitable for those seeking to enhance their oral health and aesthetics.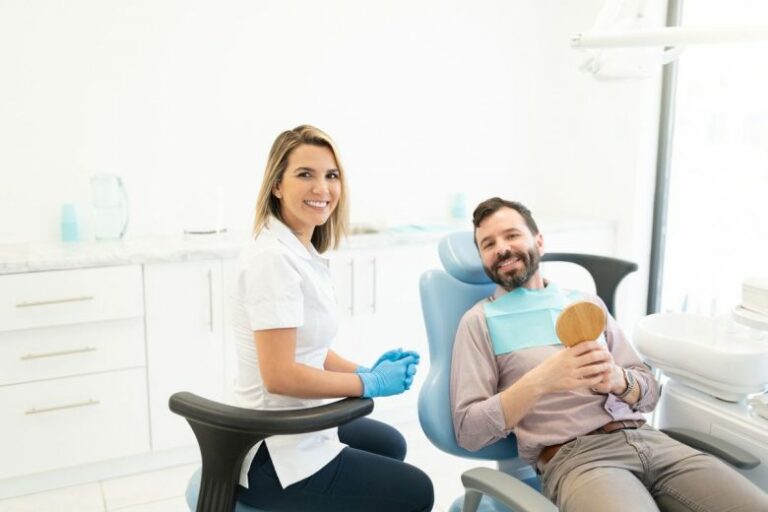 Get Your Free Online Consultation. Give us more details about your needs, so we can find the perfect dentist for you. Phone + 1 315
Read More »